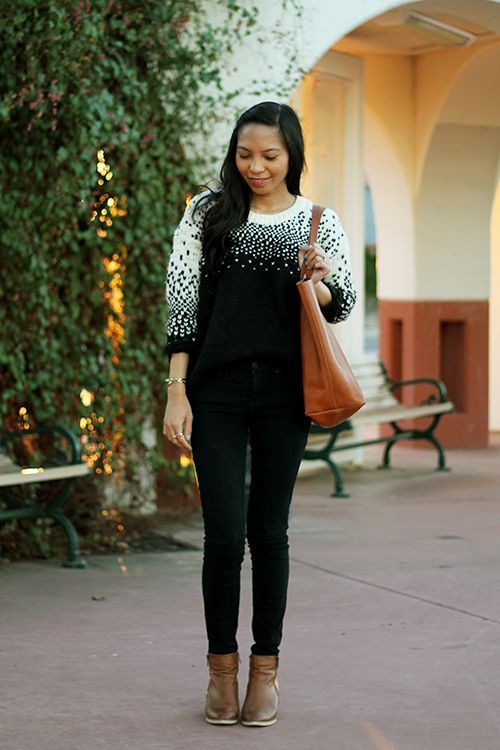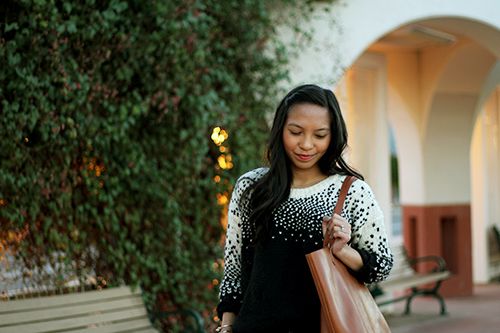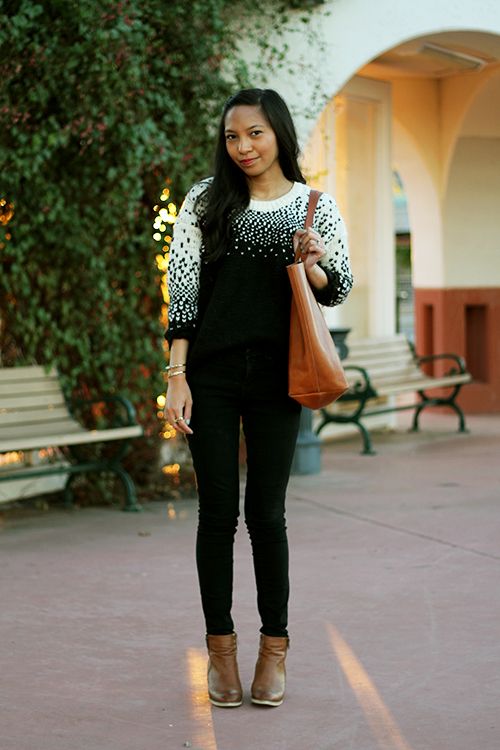 I hope you all had a great Christmas! I definitely did. Matt and I drove back to our hometown in Arizona for the holiday. We ate a lot of food and spent a lot of time with our friends and family. Matt and I continued our annual tradition of seeing The Nutcracker on Christmas Eve - our seventh year in a row. I wore this outfit on Christmas day because a thick sweater just feels right on Christmas, even when it's actually quite warm out.
We got back to LA last night and are now on a bus en route to San Francisco! We're going to spend the next week or so with our friends. I'm excited to explore a new city and spend more time with Matt. I'm also excited to start a new year - I can't believe 2013 is over. Here are some things that 2013 brought us:


I went to New York City in January for the NRF Conference
I continued working for Madewell on weekends, and switched stores in January
I interned for the TJX and Windsor
I graduated from FIDM!
I got hired on at TJX as a Merchandise Assistant in their California Buying Office
Matt and I celebrated our third anniversary and went to an apple farm!
We went to 3 Dodgers games thanks to the generosity of a coworker
We went to Newport on my birthday for Matt's cousin's wedding and got our first plants for our new apartment (which are sadly not living anymore)...
My best friends had their baby!
Matt and I saw Shugo Tokumaru and Andrew Bird in concert
We went to AZ to July 4th, Thanksgiving, and Christmas
I started blogging a little more consistently again :)
Who knows what 2014 will bring? I hope you all have a wonderful and safe New Year's Eve!
Shop similar: