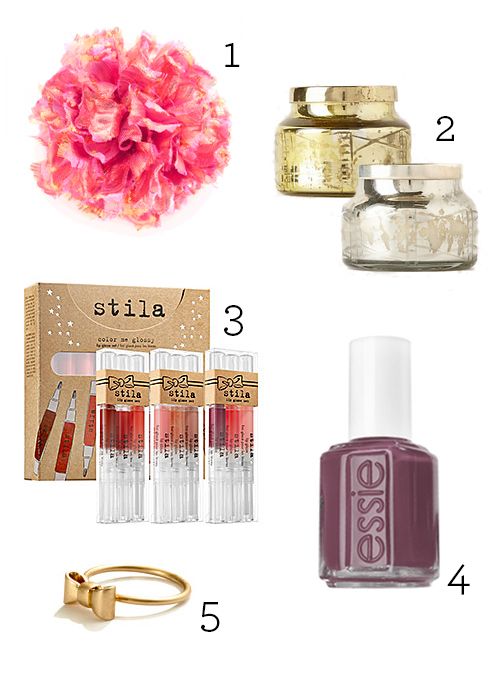 Small gifts and stocking stuffers that won't break the bank.
Comes in 17 (yes, 17!) colors. So cute to wear in your hair or as a brooch. Save 15% off if you join their mailing list.
Volcano is my absolute favorite scent, and also the signature scent of Anthropologie. Can't lose.
This set breaks up into 3 gift-giving packs, so it comes out to about $10 per pack. I recently got these but kept them all for myself ;) Sephora's got free 3-day shipping over $50 and 3 free samples with any purchase.
A thoughtfully-picked nail polish would brighten up any girl's day. Ships free.
This ring is so dainty and sweet, but still classic. Ships free, and Madewell's doing 25% off any purchase of $125+ with code GOODCHEER.
Some more $15-and-under options: