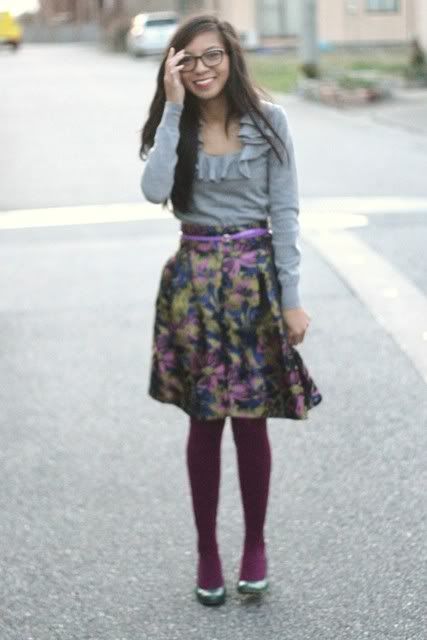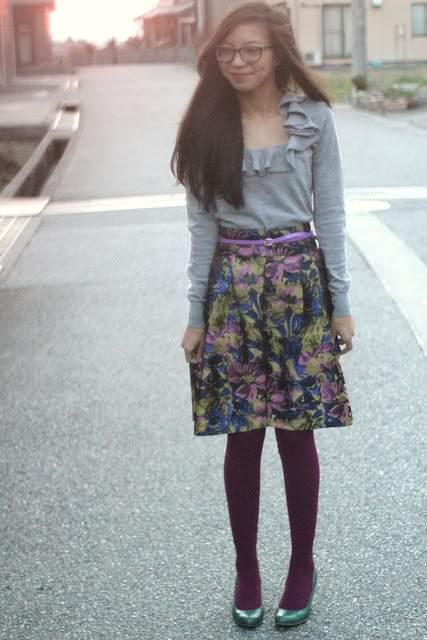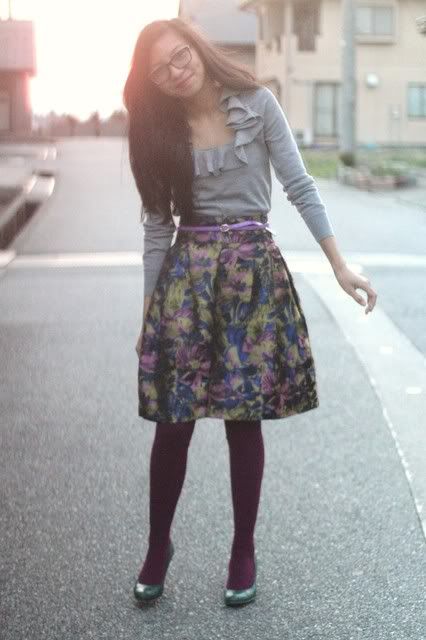 Sweater, Belt: J.Crew Factory; Skirt: Downeast Basics; Tights: c/o We Love Colors; Shoes: Buffalo Exchange
I'm a little weirded out by this time zone difference. I wake up on Saturday morning, and everybody on
Twitter
is talking about how its Friday afternoon. Trippyyyy... This is why my blog schedule has been very strange. I don't like the idea of late afternoon blogging... but for me, it's early morning blogging... My mind just exploded.
The other night, we went to an authentic Japanese sushi bar. (It is authentic because... it's in Japan.) It was a very small mom-and-pop type place. The owners were an elderly husband and wife team. There were three other customers in there, who we could tell were 'regulars'. I think they were all thrilled to have us around. I don't think they speak to foreigners that often... so they found us quite fascinating. It is fun to be fascinating. The guy to my left kept watching every single thing I did, and the lady with him called us "kawaii". I've always wanted to be kawaii!
Today, Matt and I are going to take the train into town, eat at a little French bakery for breakfast, and run some errands. And it's freezing and maybe raining out. I guess that's what I get for flaunting my warm Arizona winters these past couple months, huh? Have a wonderful weekend!