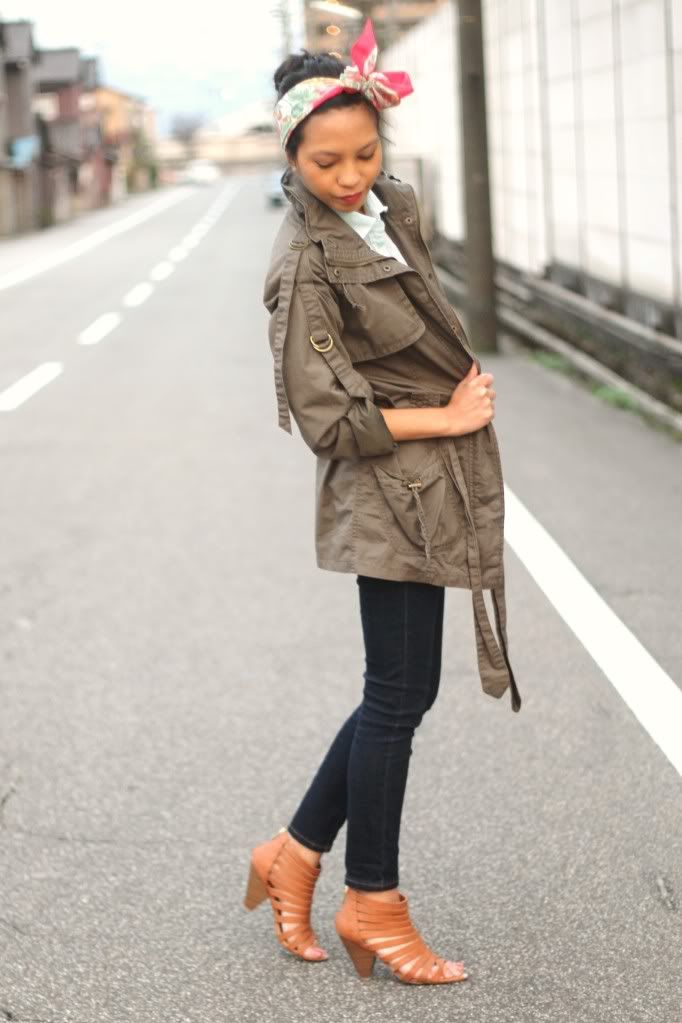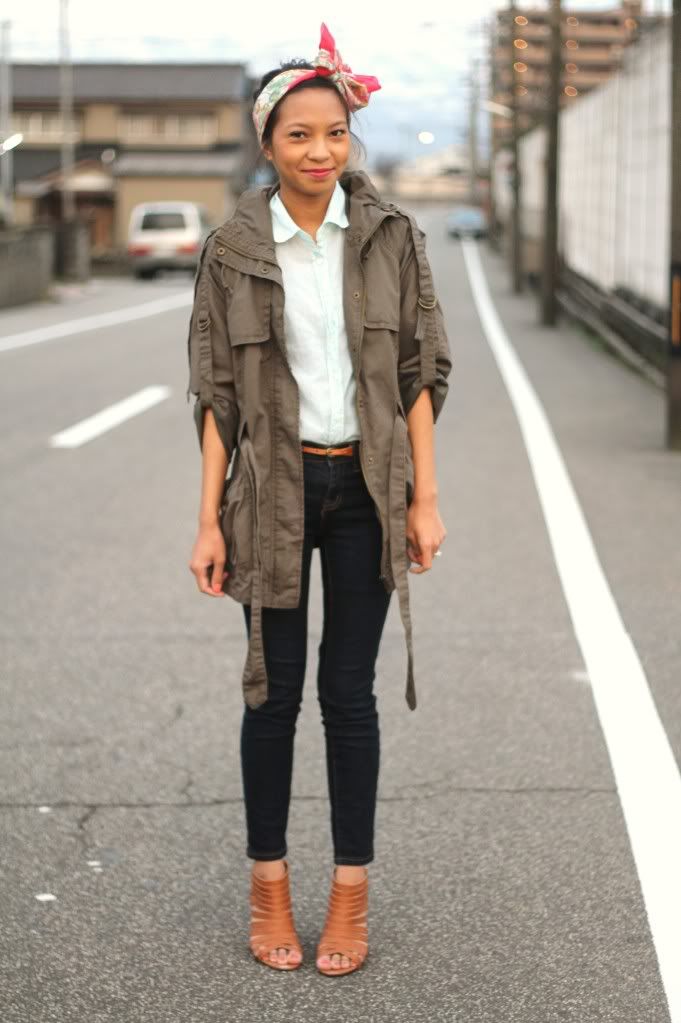 Coat: F21; Shirt: J.Crew; Belt, Pants: Urban; Shoes: Ross
Ohh... what a Saturday. Did you notice I'm posting in the early morning (PST)?! That's because... I'm up REALLLY late. See... trippy time zones.
We went into the city and purchased some much-needed items. I must note that the sakura (cherry blossom trees) are blossoming! They look so pretty and pink. In Toyama, there is a river that runs through the city, and hundreds of cherry blossoms line it. (I have a few photos on my phone. But I'm too lazy to get it so I'll have to post them later.) Apparently, they only stay blossomed for a few weeks, which makes me very sad. Similar to the feeling I get when the Christmas season is almost over. And THAT is an AWFUL feeling.
I also went window shopping for a bit. I died a little looking at the shops. Everything is very eclectic and/or boho and/or deliciously girly. I am having a bit of a style identity crisis, because so much that is available to me is not really nearly as big in the States. Too many cute things that I have no idea how to wear. I like EVERYTHING. So how do I pick and choose what I like above all to incorporate in my style? In an ideal world, I wouldn't have to choose. But I don't live in that world. It's probably better that way.
Another thing that I'm really excited about - I got the CUTEST plates and bowls at the 100 yen store (that's about a dollar for you US folks)! Dollar stores here are AMAZING.