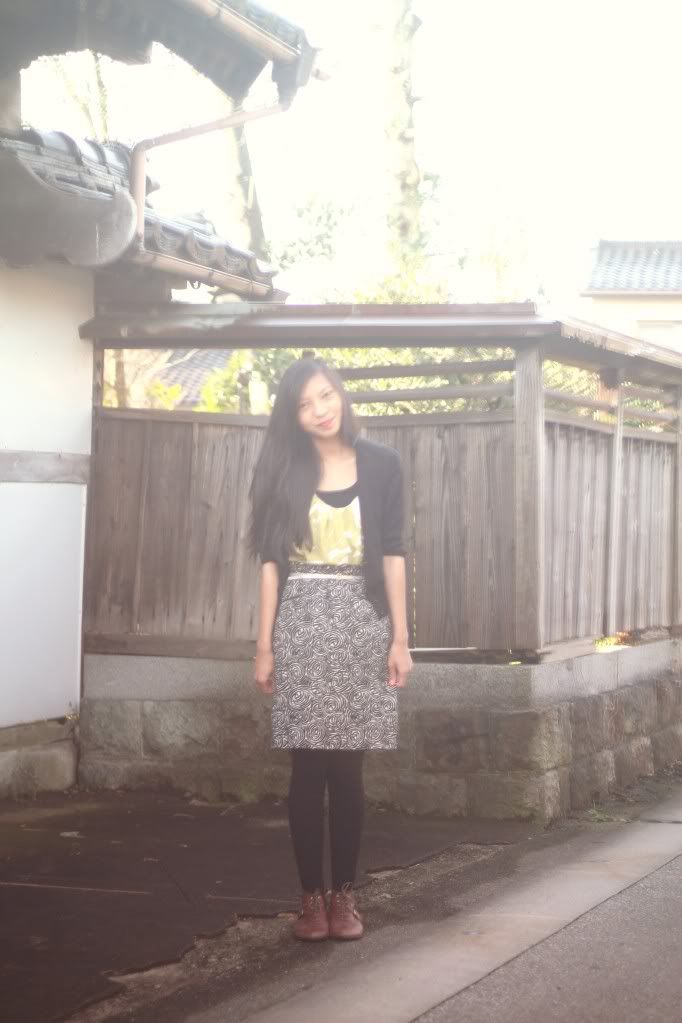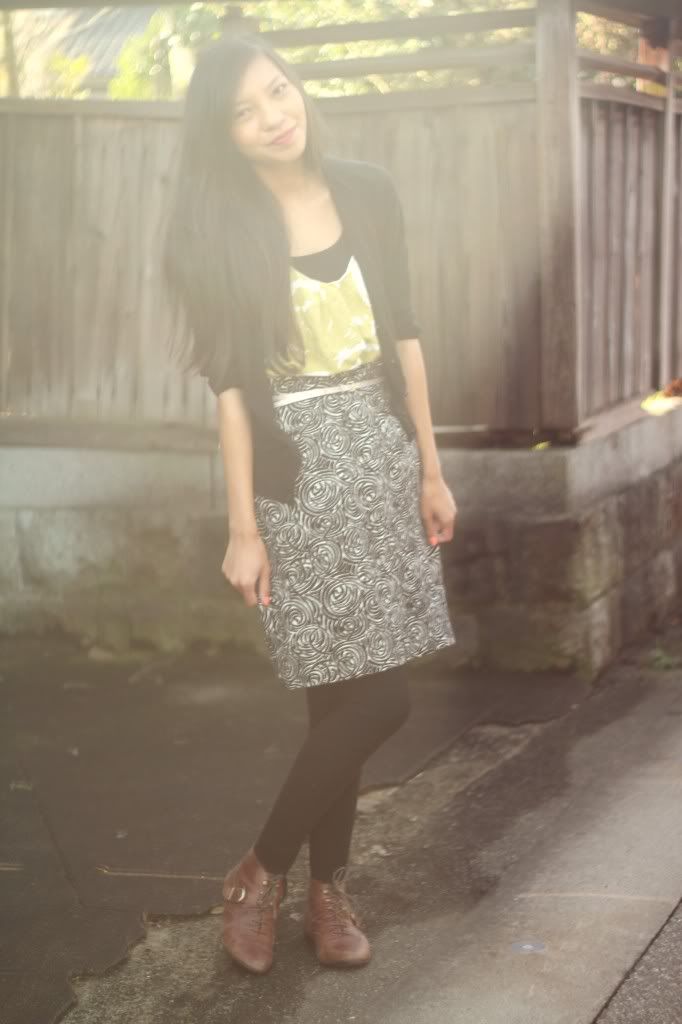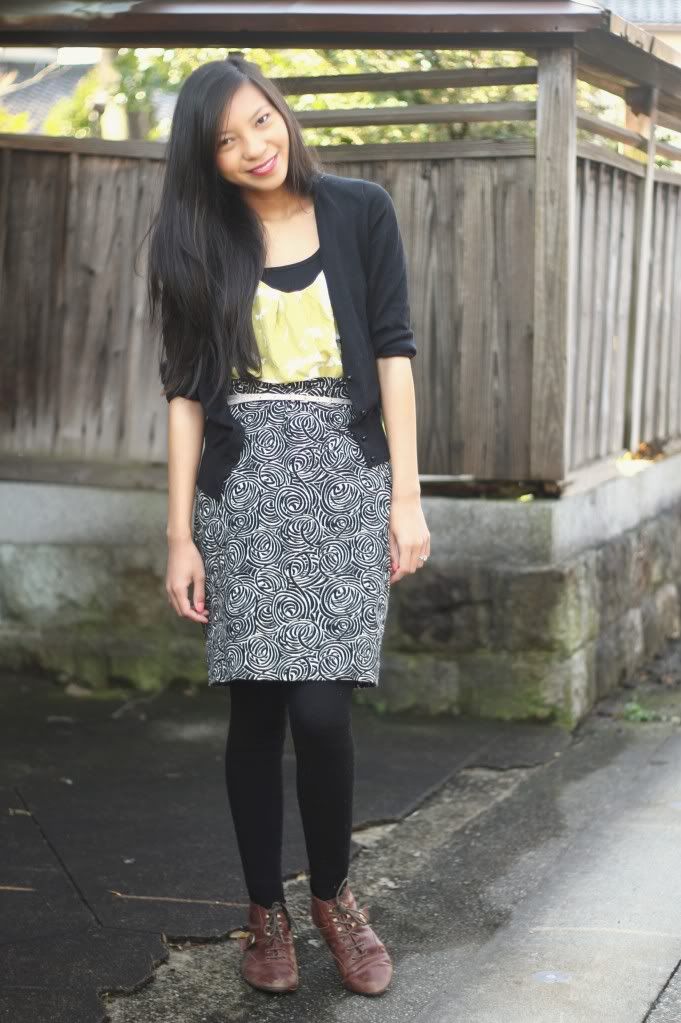 Cardy: J.Crew Factory; Top: J.Crew via Buffalo Exchange; Belt: Gift from BFF (J.Crew); Skirt: Anthro; Shoes: Jeffrey Campbell
I'm very pleased with the upgrade of outfit shoot locations since we made the move from Phoenix (bleh) to Japan (oooh!). This was about a 30 second walk from where we live. I love traditional Japanese details, and it's so fascinating to see it all in its correct context.

Today, I am feeling quite proud of myself. Why, you ask? Let me tell you. This morning, as I was walking Matt to work, we stopped by a 7-Eleven so I could pick up onigiri for lunch later. (Convenience stores are really nice here. With real edible food and stuff.)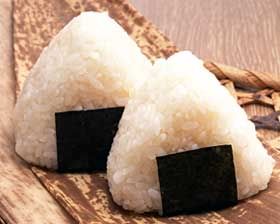 Onigiri is very popular in Japan - They are little rice triangles wrapped in seaweed (although they can also be little rice balls as well). They can be filled with salmon, tuna, and other stuffs. SO YUMMY. And healthy!
Anyway, at convenience stores, they have shelves stocked of this stuff in all different varieties. I, personally, am very fond of the konbu (kelp) kind. But since the packaging is in Japanese, I usually rely on Matt to find it for me. Well, today, I was able to find it myself, because I've been studying the first set of Japanese characters (hiragana) and could figure out what this was:

The Japanese character for "ko"... as in KOnbu! I guess you can say I'm becoming a pro at Japanese. Okay, maybe not, but it does feel really good to know that I'm actually learning.
Alright, well I'm off to work on my next installment of
Cute Japan
. (That actually just means I'm uploading more photos. But it sounds more professional when I say it like that.) I'm so glad you guys like it as much as I do!