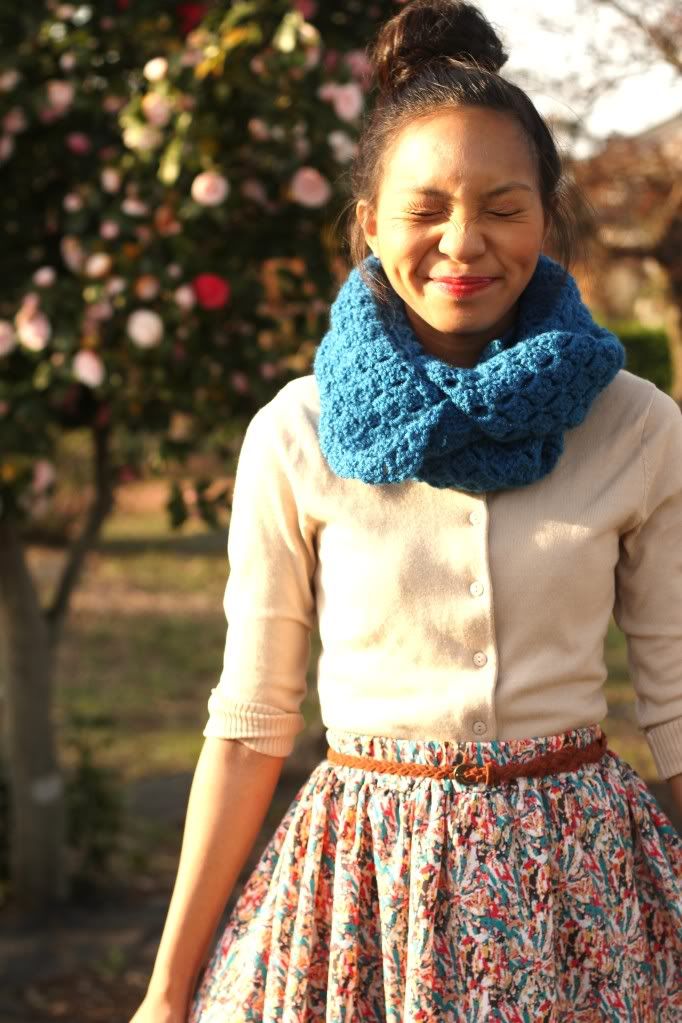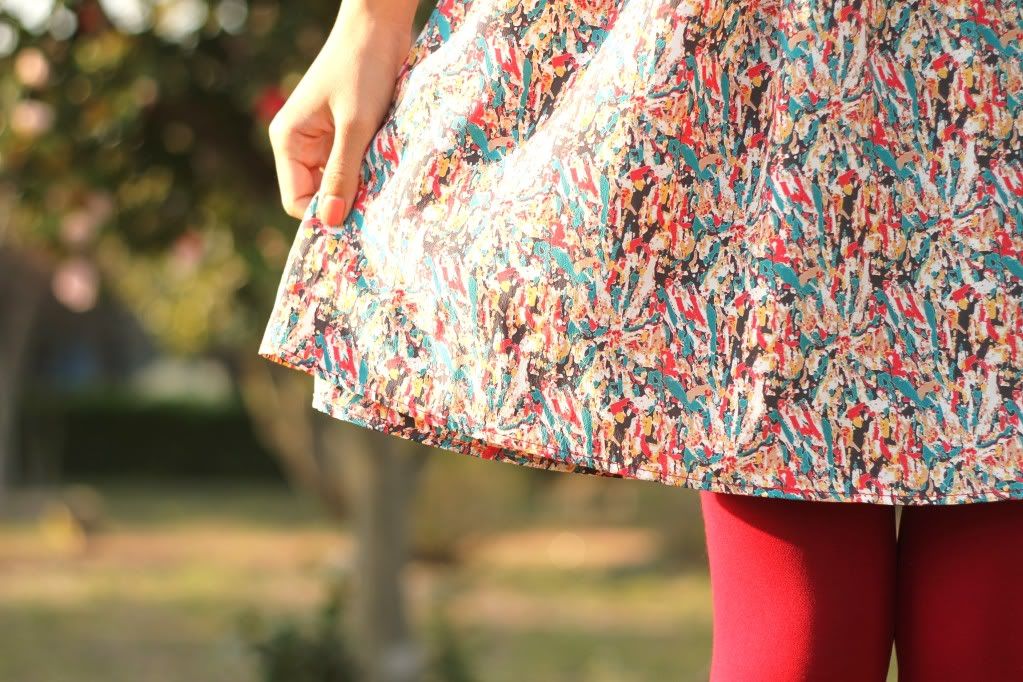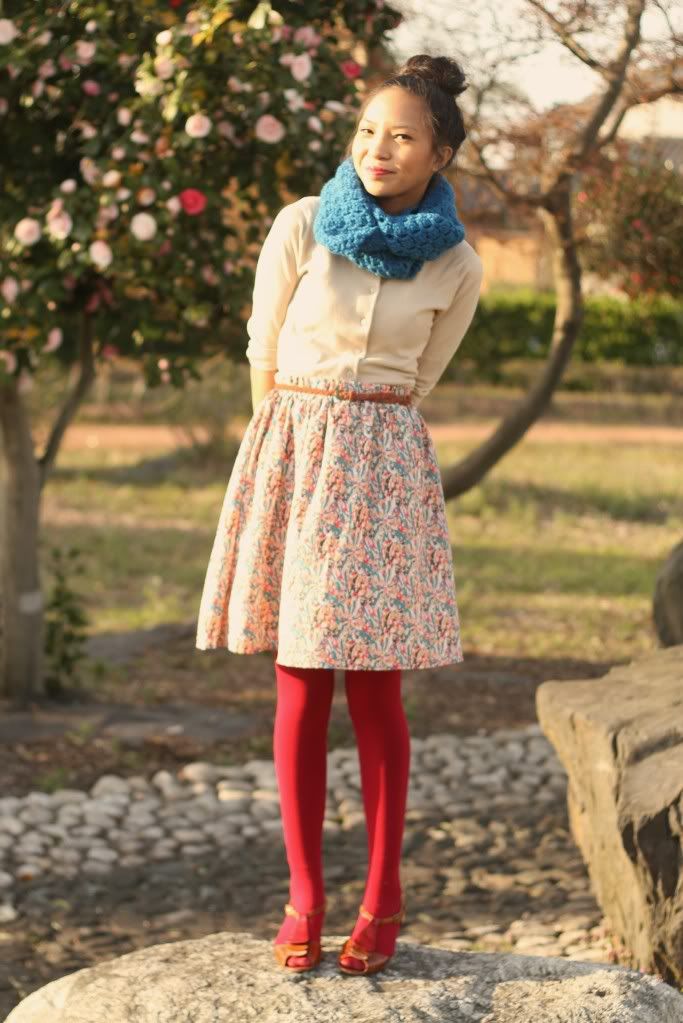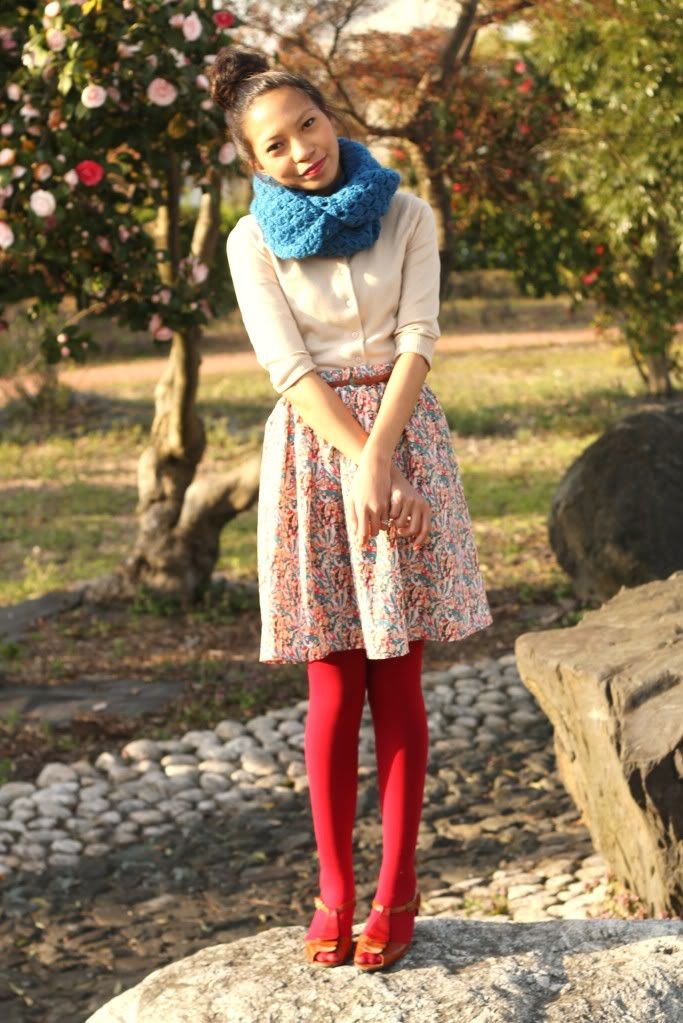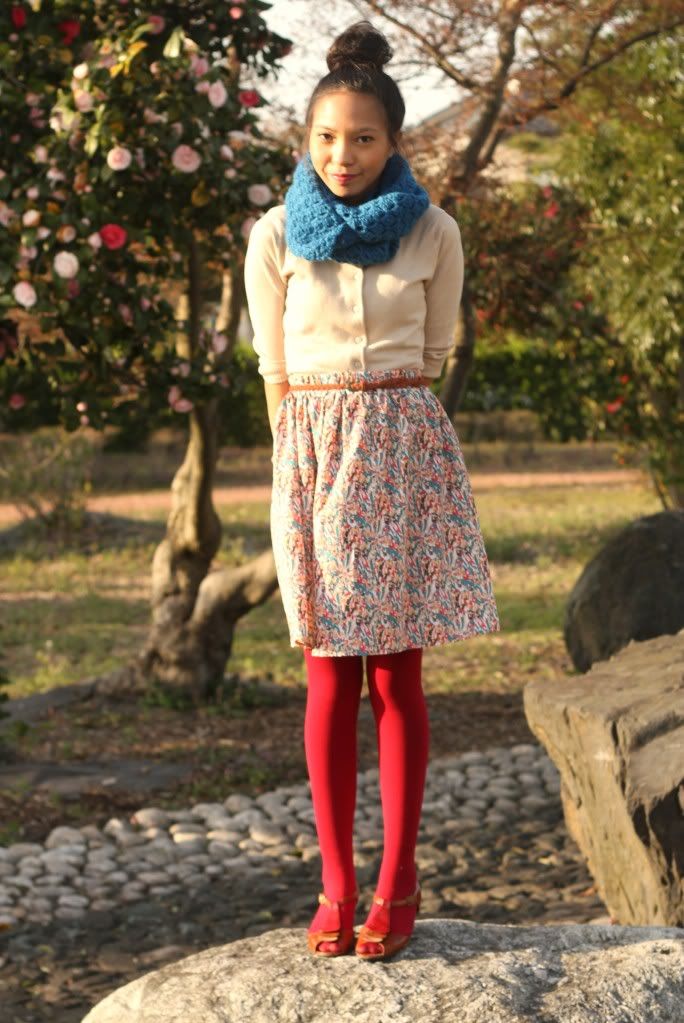 Scarf: Handmade by my aunt for Matt; Cardy: Last Chance; Belt: Urban; Skirt: Draw a Crowd Skirt c/o Modcloth; Tights: F21?; Shoes: Jeffrey Campbell via Last Chance
I was quite pleased with this outfit. I haven't been wearing much color lately, so this was a real pick-me-up! I find that I feel best when wearing lots of color. I got
this amazing skirt
from
Modcloth
- I was instantly drawn to the colors and the vibrant pattern. I chose to accessorize with colors found in the pattern with my (Matt's) teal scarf and these red tights. I think this might be one of my favorites of late!
The other day, a family from our ward invited us to eat dinner at their house. I was so thrilled to eat a real, authentic Japanese family dinner! I basically squealed with delight when I saw that the dining setup consisted of square pillows and long, low tables about a foot off the floor. And get this. We ate rice from their rice field in front of their house! And everything was SO yummy. Sigh. Japanese food is my absolute favorite. Good thing I live in Japan... and stuff.
I also saw something called a
kotatsu
while I was there
- a small, low table covered by a blanket that has a heater underneath! So in the cold winter months, you can just sit with your legs under it and warm up! Man, Japan's got everything figured out.
Today, I think I'll attempt to meet Matt downtown and attend the
hanami
, or flower viewing of the cherry blossoms. The only problem is, I have the challenge of buying myself a ticket and getting on the correct train, all by myself. Without being able to read Japanese. Wahhh! Here's to hoping I don't get lost...